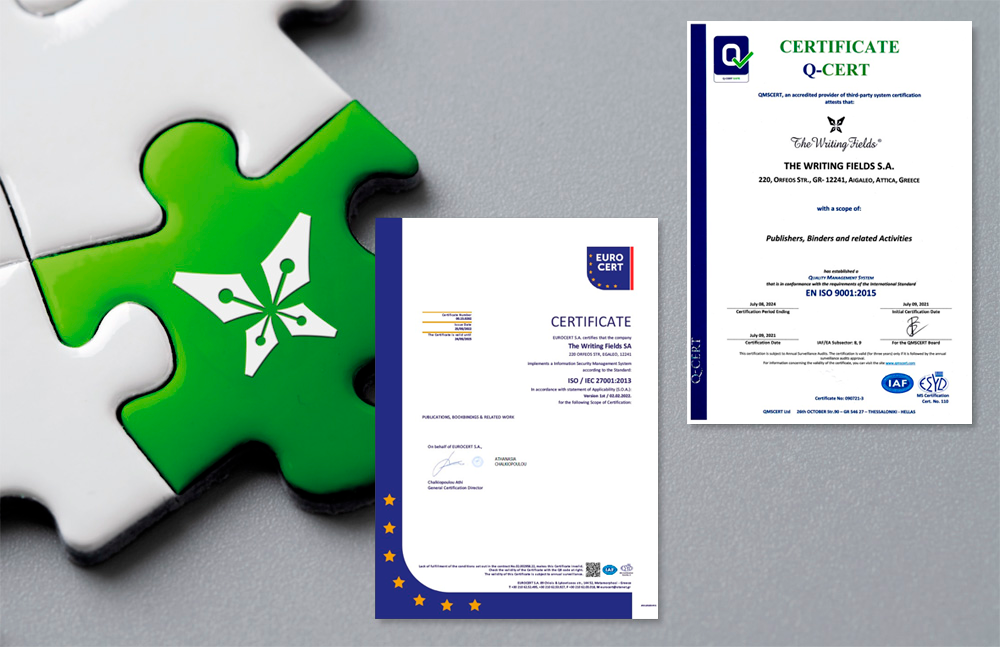 QUALITY ASSURANCE CERTIFICATIONS
The two ISO certifications currently held by our company certify our full compliance with the international quality standards that characterize the operation and the entire design and production cycle of our unique products. The new ISO 27001:2013, with which we have recently been certified, also covers the high standards that all Information Security Management systems need to possess today.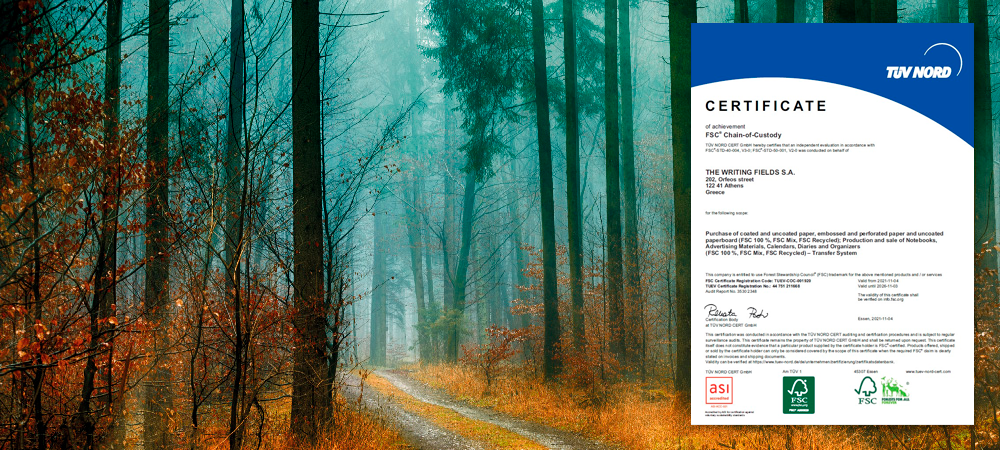 FSC® CERTIFICATION
WE LOVE OUR FORESTS
THAT'S WHY OUR FSC® CERTIFICATION MAKES US PROUD
Our company recently received the very important FSC® certification (License Code FSC® C171959), which offers new possibilities. It is a certification that matches our corporate philosophy of ethical business and full protection of our planet against climate change. The initials FSC® stand for Forest Stewardship Council®, which is an international non-governmental organization established in 1993, overseeing the appropriate use of forests throughout the world, protecting not only the forests but also the native communities the survival of which also depends on them. The FSC® logo has a very wide presence on all paper products around the world and it certifies that all the vertical chain of supply and demand fully supports the ethical management of forests according to the principals of sustainability.